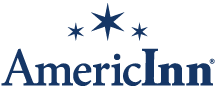 AMERICINN CAREERS
AmericInn is currently searching for enthusiastic and knowledgeable Team Members at many of our locations. If you are a caring and responsive individual, interested in becoming a Team Member at one of our hotels, please apply online to one of the following positions.
AmericInn participates in E-Verify.
For more information, click here

en español
Todas las franquicias son propiedades operadas de manera independiente y tienen necesidades de contratación que varían por ubicación y por puesto. No todas las ubicaciones se encuentran activamente reclutando, pero muchas lo están. Si la franquicia a la que usted solicitó está contratando, el dueño de esta franquicia se comunicará con usted. De lo contrario, tenga la seguridad de que todas las solicitudes son guardadas en un sistema de seguimiento, por lo que los dueños de las franquicias lo pueden contactar a medida que sus necesidades de contratación crezcan. De igual forma, tiene la libertad de solicitar a otras ubicaciones si así lo desea. Cualquier duda acerca del estado actual de contratación en cada ubicación, favor de contactar directamente a esta ubicación.