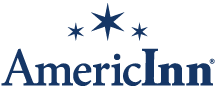 AMERICINN CAREERS
Maintenance/Handyman Personnel
The Maintenance/Handyman Personnel are responsible for maintaining the overall appearance and working order of the hotel.
Responsibilities may include: maintaining the exterior of the building, parking lot, and common areas, maintaining all equipment in guest rooms, conducting monthly safety inspections, and working with vendors.
This position must be able to work independently as well as with others and requires overall maintenance knowledge and trouble shooting ability with skills in painting, HVAC, carpentry, equipment, and tool usage.