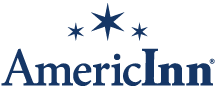 AMERICINN CAREERS
Shuttle Driver
(this position available for the Bloomington West, MN, Griswold, CT, Oklahoma City, OK and Schaumburg, IL locations only)
Shuttle Drivers are responsible for safely transporting guests, assisting guests with luggage, providing information about the hotel and local area, responding to guest requests and concerns, as well as maintaining a clean and comfortable shuttle vehicle.
Responsibilities may include: maintaining the cleanliness of the shuttle vehicles, reporting needed repairs and maintenance of the vehicles, maintaining security of the vehicles, equipment, keys and supplies, assisting in maintaining the parking lot and exterior of the building.
Shuttle Drivers must possess a positive and upbeat personality with a desire to deliver outstanding customer service to our guests. Additionally he or she must have the ability to multi-task, be detail-oriented, and be able to problem solve in order to effectively deal with guests requests and concerns, while projecting a professional image and representing the hotel positively. Additional duties as assigned in relation to our hotel operation.