Our Team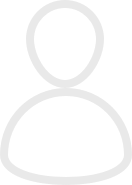 John Marshall, PhD
PRESIDENT
John is a well-recognized and sought after author, keynote speaker, coach, organizational psychologist and innovative thought leader. He is the President and Founder of The Self Management Group, and has a doctorate in psychology from York University where he also worked as a lecturer.
For over 4 decades, John has helped hundreds of organizations develop into self-managed, high performance cultures. Using advanced statistical methods and principles, SMG has become a leader in applied research and using predictive analytics to assist organizations in attracting, selecting, and developing top performers. The SMG database currently contains over 25 million completed assessments in a variety of languages and cultures.
The SMG research team is a group of highly skilled statisticians with extensive business experience.
John's doctoral thesis was on the effects and influences of competitive environments on children. His passion for studying high performers in competitive environments stems from his background as a semi-professional hockey player, a hockey coach at York University and first Division Italy, and as a sports psychologist for a NHL team.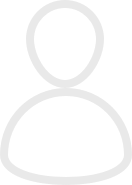 Colleen O'Brien, PhD
Vice President
Colleen is the Vice President at Self Management Group (SMG). She has over 15 years of experience in organizational behavioral research and consultancy in a variety of industries. Colleen completed her doctorate in psychology at York University in Toronto, Canada in 2001 and her dissertation research focused on employee coping with organizational change.
As Vice President Colleen manages SMG's International network and consults with many global companies worldwide. In her Consulting practice, Colleen is responsible for consulting with organizations on their recruitment, selection and talent management strategies and ensuring that they contribute to a diverse and high performing workforce. Colleen's core expertise is how to leverage SMG's assessment and training programs to help organizations select and retain high performers.
Colleen is a former sessional Professor in the psychology department at York University.  She also has conducted many workshops, lectures and seminars worldwide.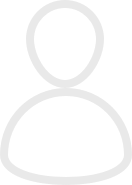 Shanan Marshall
VP OF HR & CORPORATE SERVICES
As the VP of HR and Corporate Services, Shanan has been instrumental in integrating all human resources policies, programs, and services into the strategic goals of the organization. In addition, Shanan also has over 15 years of experience in administration, customer service & marketing. She  is currently responsible for all online and print marketing strategies including developing and managing lead generation programs, events, and tradeshows.  As part of her personal passion, Shanan is also responsible for all of SMG's corporate philanthropy; organizing fundraising events for various charities throughout the year.
Shanan holds degrees in psychology (University of Western Ontario) & legal and criminology (University of Waterloo) and devotes her spare time to her 2 beautiful (and energetic) daughters Stella & Mia.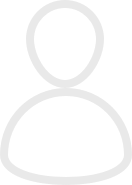 Robert Spilak
VP OF TALENTNEST
Robert has partnered with Self Management Group for over 10 years to deliver innovative software solutions for clients. In 2011, he created TalentNest™, a leading-edge software as a service to help clients attract, hire, and retain their ideal candidates. Robert currently leads the TalentNest™ division and enjoys working with clients to showcase the benefits of the system. He also works behind the scenes, continuing to innovate new ways to improve clients' talent acquisition.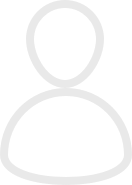 Nicole Azzi, MA
Director of Professional Services
Nicole Azzi joined the Self Management Group in 2007. She has many years experience managing large corporate accounts in the financial services sector and other industries. She provides best practices consulting services in the areas of employee selection and talent management to improve client retention and performance. Nicole also provides executive hiring services as well as consulting and coaching for leadership selection and development. She also specializes in organizational development and effectiveness and has worked with clients to assess and improve organizational engagement.
Nicole has a strong background in personality theory and social behavior and holds a Masters degree from York University in Personality and Social Psychology where her research focused on the effects of perfectionism on emotional well-being. She has also held teaching assistantships and research fellowships with York University working on multiple undergraduate courses and research projects.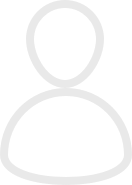 Kristina Calder, PhD
Director of Client Analytics & Consulting
Dr. Kristina Calder is the Director of Client Analytics & Talent Analytics Advisory Services at Self Management Group. She is responsible for data management, analytics, research and consulting. She is an accomplished researcher and author with a proven track record of scholarly publications and conference presentations at the National and International level. She held a Canadian Institute of Health Research Post-Doctoral Fellowship at McMaster University and was the Alexander Graham Bell Canada Graduate Scholarship recipient during her Ph.D. at Queen's University in Neuromuscular Biomechanics. She is an expert in applied statistics allowing her to assist clients in finance, education, government, and other business industries across the world with their hiring and development practices to maximize potential and performance.
Kristina lives with her husband Steven, a data analyst; and three children Alexandria, Gabriel, and Benjamin. Kristina is also an accomplished athlete; two-time Canadian National Soccer Champion, NAIA Soccer Champion and an Ironman.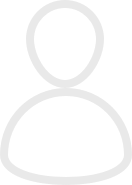 Warren Collier, CHRP
Director of HR Strategy & Talent Attraction Solutions
Warren is responsible for building and delivering our talent management and recruitment solutions to our Fortune 500 clients across Canada and the United States, including our portfolio in the healthcare and public sectors.
He has 25 years of leadership experience in human resources and Talent Management with emphasis in strategy, recruitment, organization design and learning in the Banking, Telecom, and Outsourcing sectors in the United States and Canada.
Warren graduated with a BA in business administration and has completed executive development programs at Queen's and York Universities, and holds the Human Resources Leader (CHRL) designation.
He has also served on several boards including: The Ontario Hospital Association, Orchestra Toronto and Past Chair of MacKenzie Hospital.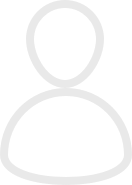 Robert Dougan, MA
Independent Distributor
Robert is a highly sought after Talent Strategist who has consulted with some of the largest Insurance, Banking, and Investment companies from across North America. During his long tenure with Self Management Group, he has I have implemented numerous talent solutions with companies through strategic consulting to help them achieve performance and retention excellence. Specifically, some of the talent optimization solutions Robert implemented has helped some companies double their productivity and improve retention with cost savings anywhere between $10 million to $60 million.
Robert's reputation and relationship management skills led to long-term client retention (i.e., > 15 years), great customer service and well-respected relationships in the industry. Furthermore, his strong reputation has given him the opportunity to share his expertise where he has carried out hundreds of speaking engagements across Canada, the United States, Europe, and South Asia.
Robert is also Alumni of Brock University where he holds a Master's Degree where his thesis focused on consumer behaviour and psychographic profiling.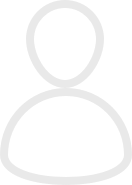 Chris Gee, PhD
Director of Predictive Analytics & Research Services
Chris joined the Self Management Group in 2006 after completing his PhD at the University of Toronto. Chris has a strong background in statistics and research methods, and has taught courses in these disciplines at the undergraduate level. Chris has also developed several psychometric tools, both for his own research and use within the broader field of psychology.
As the Director of Predictive Analytics & Research Services, Chris is responsible for overseeing internal and external validation studies, as well as product development. Chris also works closely with several of Self Management Group's clients to help them develop and validate recruitment and selection processes that reflect current industry best practices.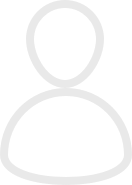 Leslie Thompson
Administrative/Executive Assistant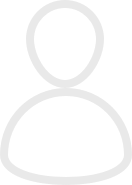 Sara Hutchison
Client Success Specialist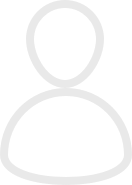 Ian Perrin, B.A. (Hons), B.Ed.,
Senior Consultant
Ian has been a consultant with the Self Management Group (SMG) since 1993.
Ian has amassed a wealth of knowledge not only of Self Management's products and services, but through key client involvement, which presently includes Canadian banks –  RBC Financial Group, Scotiabank, BMO Financial Group, CIBC, and 6 of Canada's top 10 Credit Unions.  In other countries clients include HSBC, UBS, and BUPA.
Ian often facilitates SMG training programs for Managers or employees, which combine SMG's assessment tools to strengthen self-awareness in any role, and can also develop skills and habits which lead to higher performance for employees.
Ian has a B.A (Hons.) from Western University in London, Ontario and a B.Ed. from Queen's University in Kingston, Ontario.   He is on the board of Mimico Cruising Club where he is an active sailor.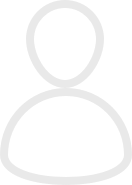 Juliana Petrovic
Client Services Manager, TalentNest
As a Client Services Manager within the TalentNest division of the Self Management Group, Juliana contributes over 14 years of combined sales and account management skills. She has a specialized background in candidate attraction and selection tools within the talent acquisition space. Leveraging her consultative SaaS experience within mixed-market enterprise organizations, Juliana directs CRM best practices, fostering long term client relationships.
Her initiative in spearheading the managerial functions of gummy bear reserves within SMG, portrays remarkable acquiescence.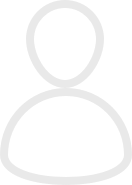 Zaira Rangel, MIRHR
Director of Latin America
Zaira is responsible for promoting the use of psychometrics, talent analytics and ATS to enhance recruitment and selection processes, with a focus on the Latin American market. She works closely with all SMG departments to provide clients, re-sellers and sales representatives the products, services and consultation needed for talent management. These include facilitating training for the administration and interpretation of SMG assessments, service and support for the POP Administration Centre (PAC) and TalentNest, in addition to managing validation studies, marketing strategies and materials, and client relations.
Zaira obtained her BSc of Psychology, Research Specialist at Wilfrid Laurier University and her Masters in Industrial Relations and Human Resources at the University of Toronto. Her educational background allows her to turn data into practical business knowledge, and provide advice on HR best practices.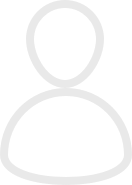 Olga Bespalko
Accounting Manager
Olga joined SMG at the beginning of 2016 and currently holds the position of an Accounting Manager. Olga graduated from the Plekhanov Russian Academy of Economics Moscow, Russia, with Honors and has earned a Bachelor Degree in Commerce with a concentration in accounting & business administration. She is currently in the final stages of CPA designation at York University.
As the Accounting Manager, Olga is responsible for managing the accounting department, handling the organization's daily financial tasks and global accounting & financial operations.  Her area of expertise includes accounting, financial services & analysis, tax preparation, budgeting, revenue assurance, business administration and technology.  Her honesty, integrity, strong work ethic, professionalism and passion help to serve SMG's clients.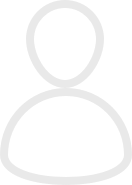 Donna Bissonette
Accounts Receivable Co-Ordinator
Donna has spent the past 30 years in the Accounting and Managerial fields.  During this time, she has been responsible for performing all Accounting functions to year end and leading the Accounting departments in various companies.  Donna had been with The Self Management Group for 10 years and after a short departure, she returned two years ago to work with the Accounting team on Accounts Receivable.  Her experience, particularly with SMG, has been beneficial to both the organization and clients.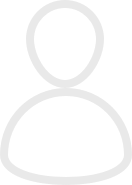 Peter Cheng, CISSP
Director of Information Security
Peter has over 15 years of experience in the administration of computer and application systems. He is an cybersecurity expert with CISSP certification, with proficiency in Microsoft and Cisco solutions, with former MCSE and CCNP certifications. Peter is responsible for the design and maintenance of computer systems hosting the SMG website and applications, and performs research and implementation of technology on promoting their security and uninterrupted operation. He conducts evaluations of security measures, and functions as the internal consulting resource on system issues.
Peter is a graduate of the University of Toronto with a BA in computer science and a major in Astronomy. He moved to Toronto from Hong Kong 25 years ago.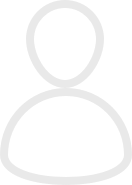 Eric Hopkins
Lead Developer of POP Engine
Eric has over 10 years of experience developing for a variety of platforms. As a Developer at SMG, he maintains the TalentNest™ website and builds any new features or functionalities we introduce. Eric is always working hard to improve new features to benefit TalentNest™ clients.
He holds certifications from Ryerson and York University, and moved to Toronto 13 years ago from Elora, Ontario.
.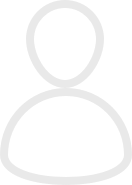 Robert Vracaric
Sr. Software Developer
Robert is a Senior Software Developer at TalentNest™, a division of Self Management Group.
He has a BSc Computer Science degree from York University and over 12 years of combined Information Technology and software development experience in the insurance, construction, and human resources industries. For the past 3 years, he focused on the Ruby on Rails software development platform. His passion is making easy to use, intuitive software for all users.
Robert is a proud father of a future world-class Canadian soccer superstar and rocket scientist. In his spare time, Robert travels with the family and enjoys cars, soccer, and music.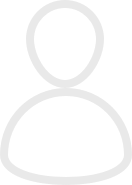 Mirabell Palma
Customer Success & Onboarding Manager - TalentNest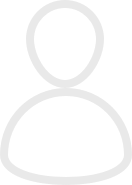 Nickel Sampson
Staff Accountant
Nickel Sampson is a Staff Accountant at the Self Management Group Corporation with a BSc in Accounting and Finance. She lives by the mantra "Behind every good business is a great Accountant" hence she always strive to bring her best self everywhere she goes.
Her job responsibilities include preparing accurate account receivable and account payable report, reviewing financial statements, analysing and reconciling accounts.
When she is not working, she is spending quality time with her family, completing additional accounting and finance courses to keep abreast with changes and being an inspiration to youths she comes in contact with.